Drum Riser Platforms With Collapsible Risers - 6sq Meter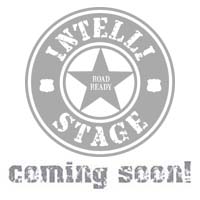 ISDRUM660C
Please email us to find a dealer in your area.
image shown may not reflect actual product or specific product options.
ISDRUM660C
6SQ Meter 60CM High Drum Riser Platform with Collapsible Risers ( 3M x 2M x 60CM)
Finally, a complete drum riser package that's sturdy, lightweight, and compact. This package consists of 6pcs of 1M x 1M carpet finish stage platforms and 6pcs of 60cm high risers.

California customers, click here for important Prop 65 information.


Type: 1x1
Finish: Carpet:
Height: 60 cm (specs):
Qty Per Pack: 1
Component List: Platforms (6pcs), Risers (6pcs)

Product Dimensions (exterior): 300 x 200 x 60 cm / 118.1 x 78.7 x 23.6 in
Product Weight (exterior): 197.7 kgs / 435.9 lbs

Shipping Dimensions* (exterior): 121.9 x 121.9 x 73.7 cm / 48 x 48 x 29 in
Shipping Weight* (exterior): 202.7 kgs / 447 lbs
*Shipping weight and dimensions may include shipping pallet.

No accessories listed