Welcome to IntelliStage.com

Drum Riser Platforms With Collapsible Risers - 4sq Meter
ISDRUM460C
Please email us to find a dealer in your area.
image shown may not reflect actual product or specific product options.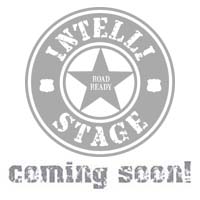 ISDRUM460C
4SQ Meter 60CM High Drum Riser Platform with Collapsible Risers (2M x 2M x 60CM)
Finally, a complete drum riser package that's sturdy, lightweight, and compact. This package consists of 4pcs of 1M x 1M carpet finish stage platforms and 4pcs of 60cm high risers.

California customers, click here for important Prop 65 information.


copyright ©2019 intellistage.com all rights reserved